Boat
6.4m custom built aluminium barra boat built to Northern Territory marine survey custom made here in Darwin by local manufacturer Custom Works. Powered by a 175hp Suzuki 4 stroke motor. Licensed to carry 5 passengers, equipped with all safety gear. Comfortable swivel seats providing a well maintained comfortable fishing platform in all conditions. With a large cast deck and multiple seating positions to maximize the fishing opportunity.
Vehicle
We transfer clients in an air conditioned and 4wd comfort. Our vehicle is a Northern Territory Registered Tour Vehicle.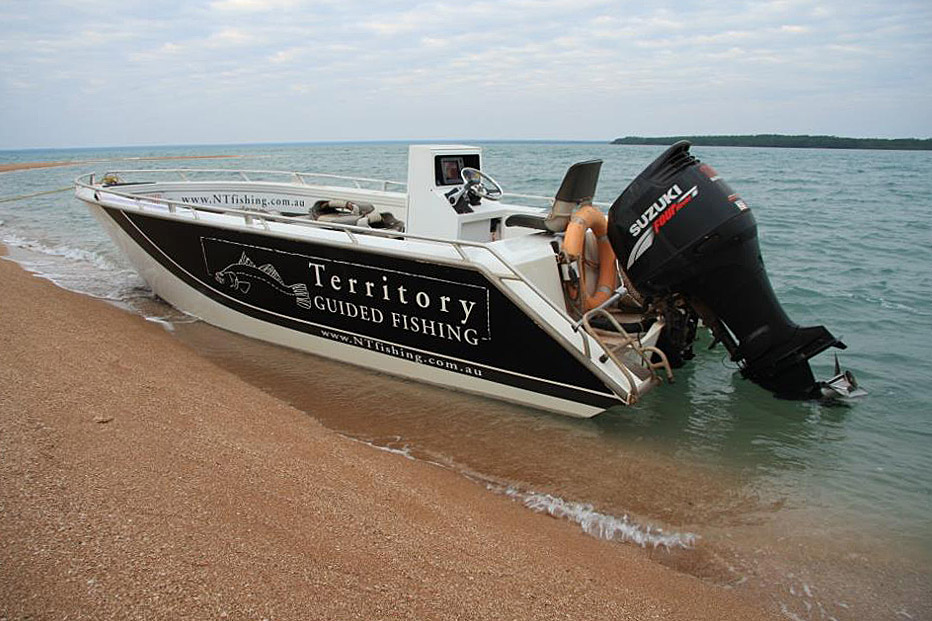 Fishing Gear
We supply all top quality, well maintained fishing equipment with a vast variety of lures to maximise every fishing opportunity. All quality fishing tackle is supplied on a replace if lost or damaged basis.
You are also welcome to bring your own gear.
What to Bring
Your guide is there to provide you with informative, expert guidance to ensure fishing enthusiasts of all levels are provided with the opportunity to catch great fish. All guides are licensed fishing tour operators with a coxswains ticket and current first aid certificate.
• Light weight protective clothing (long sleeve preferred)
• Sunglasses & broad brimmed hat
• Insect repellent
• Camera / video ( don't forget batteries)
We Provide
• All transfers
• Lunch and light refreshments
• Expert fishing guide and equipment
• 30+ sunscreen