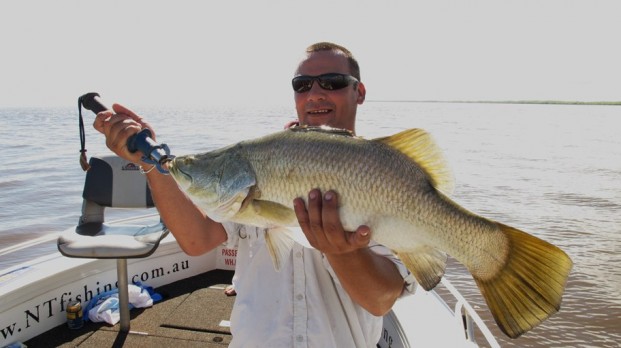 Shayne came up North with his Dad and a few mates from Newcastle NSW,
Shayne was wrapped to land some nice nice Barra like this one.
Always the gentleman leaving the big ones for the oldies,
and securing a return trip for next year. See you then mate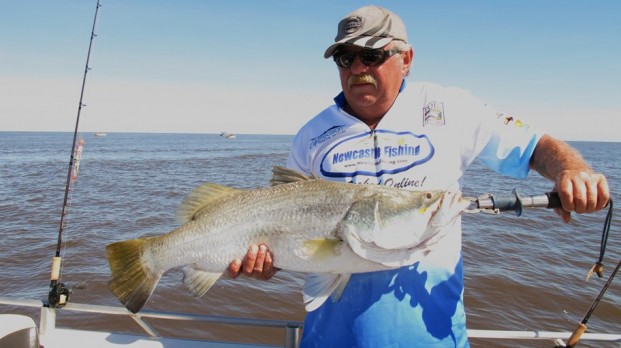 Mick cleaned up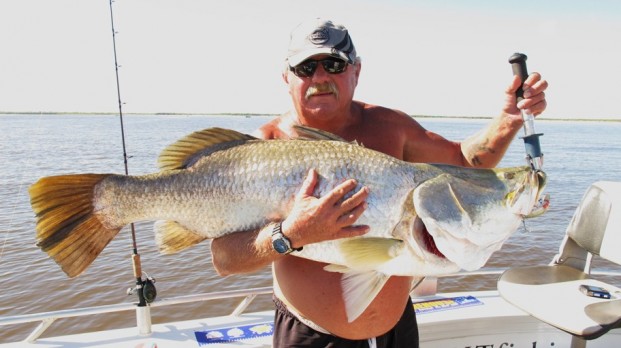 And landed this nice 119cm Barramundi, what a fish!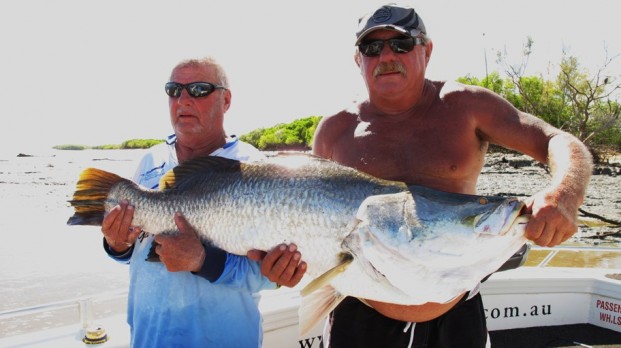 When it all became too much for Mick, Ray was happy to step in and help.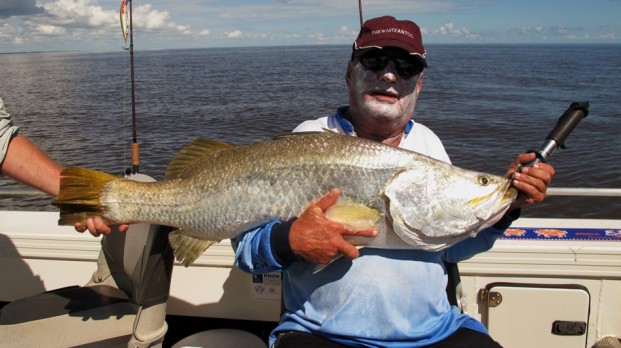 Ray slipped, slopped and slapped day 2, not wanting to repeat the previous days sunburn
but was bloody happy with this fish!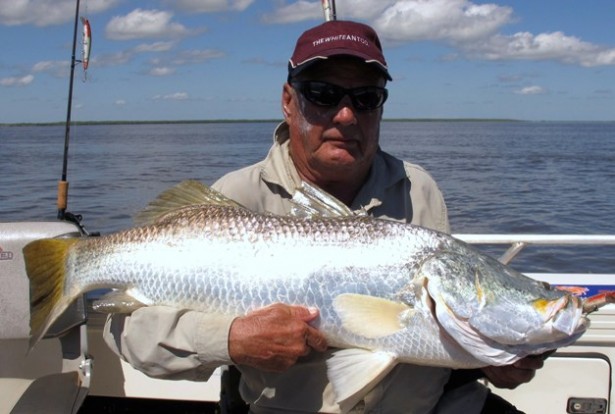 Ray went home one happy camper making sure they would be back,
if Shayne has anything to do with it.  Great fish, good fun, happy times.